8.11.2022
The prestigious Red Dot design award for Heureka's Wild Wild Wood exhibition
Science Centre Heureka's Wild Wild Wood exhibition has been awarded the internationally widely recognized Red Dot design award in the "Brands & Communication Design 2022" series.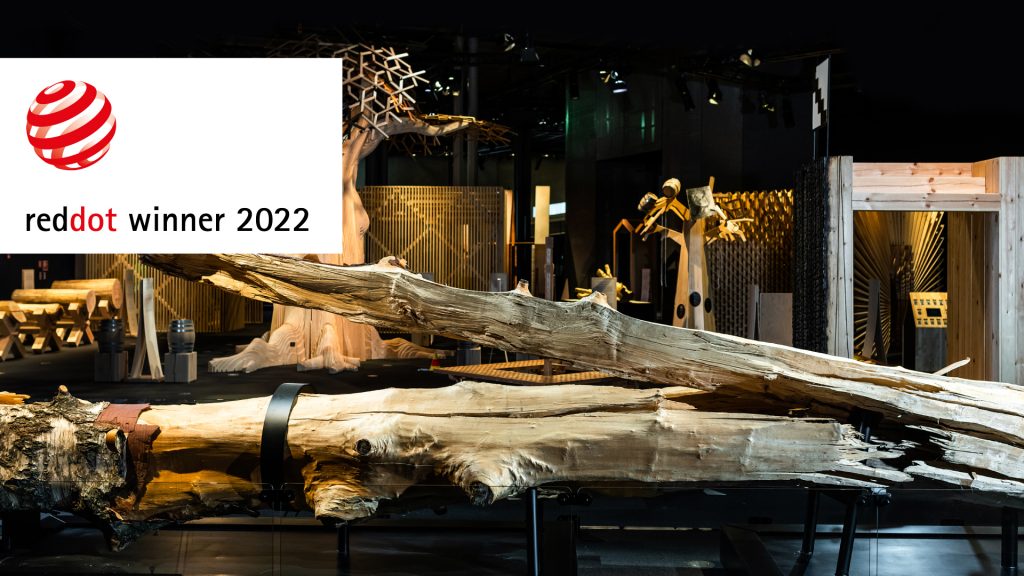 The Red Dot Design Award is one of the largest, oldest, and most prestigious design competitions in the world. The competition has three series: Product design, Brands & Communication Design, and Design Concept. The Red Dot awards have been given out since 1955, and in recent years the competition has had more than 10,000 participants from more than 60 countries. The jury consists of 24 design professionals from 12 different countries.
The Wild Wild Wood exhibition deals with the properties and possibilities of the use of wood material in the construction of future societies. At the exhibition, which has garnered a lot of positive feedback, visitors can get to know the traditional and modern technologies of woodworking, the importance of forests and wood products in mitigating climate change, and the versatile properties of wood material in products and construction.
The Wild Wild Wood exhibition is Heureka's own production, i.e., the entire exhibition is designed and manufactured in Heureka. The exhibition opened in Heureka on June 10, 2020 and has been seen by around 370,000 visitors so far. The exhibition will be on display at Heureka until January 8, 2023. The exhibition's export prospects are good, as several science centres around the world are already interested in it.
Read the article in Finnish: Heurekan SuperPUU-näyttelylle arvostettu Red Dot -muotoilupalkinto
More information about the Red Dot awards :
www.red-dot.org
More information about the Wild Wild Wood exhibition:
https://www.heureka.fi/exhibition/wild-wild-wood/?lang=en
Project manager, exhibition producer Jussi Kahlos, jussi.kahlos@heureka.fi , tel. +358 9015 284
CEO Mikko Myllykoski, mikko.myllykosk@heureka.fi , tel. +358 9015 244